WE ARE BLASTING SPECIALISTS! 

Media Blasting is the art of removing existing rust, old primers and paints from your substrates.
  We offer auto body media blasting for all your automotive, farm, equipment, residential and commercial needs.
Parts and Equipment Media Blasting Needs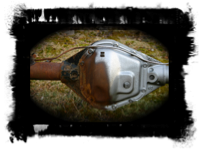 Professional Quality Workmanship

Removes Rust without sanding

Preps parts & Equipment for primer and paint

Saves Time over hand sanding
No harsh chemical dips
No Chemical residue left behind
Pick up and Delivery services available


MOBILE BLASTING SERVICES AVAILABLE!